---
---
💻 Take your comfort with you wherever you go!
The great benefit of having a laptop is the mobility that it allows you the get the job done anywhere anywhere you go.
However, its low screen positioning and fixed keyboard forces users into awkward postures, causing neck and shoulder pain and diminished comfort.
We know that any traditional laptop stand can solve that. But the problem with the traditional laptop stand is that it's too bulky to carry around and often takes a lot of time to set up.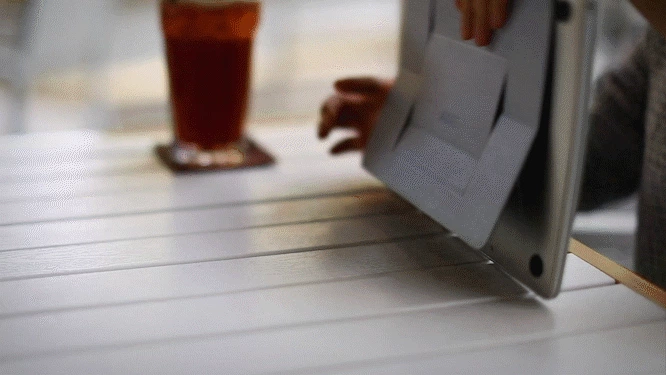 Benefits:
lightweight.

portable.

convenient.

easy to setup.
Buy with confidence & ease..
The highest quality at unbeatable prices
Safe & secure shipping
24/7 customer support
Refund guarantee