FROZEN MEAT RUINING YOUR DINNER PLANS?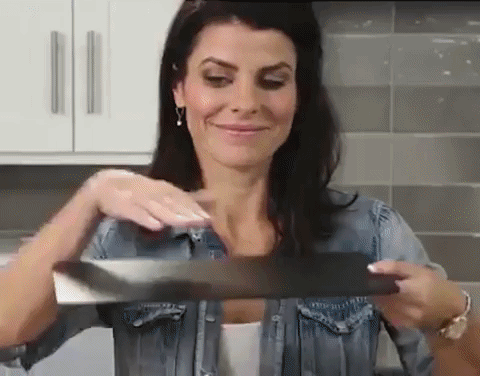 NO MORE RUINED DINNERS FOR THE FAMILY!!
The Miraculous Tray allows you to defrost frozen food up to 10X faster than at room temperature! With this Wonder Your dinner plans will never be ruined again. Thawing times will vary depending on the thickness of the meat but on average it will take between 10 to 40 minutes.
All NATURAL: NO GAS OR ELECTRICITY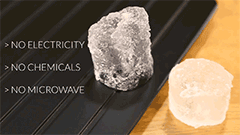 What makes this tray truly miraculous, is that it requires no electricity, chemicals or heating! No need to microwave your frozen meat to defrost, In fact; the tray will be completely cool to the touch!
SIMPLE TO USE AND EASY TO CLEAN
Simply place the defrost tray on your kitchen counter and add your frozen food to the top, and you're done. For a Quick test Place an ice cube onto the defrost tray and another onto a normal household plate, watch as the ice cube on the Defrost Tray melts right before your eyes!
Plus, with its non-stick surface, The Miraculous Tray is very easy to clean. This must have kitchen tool is made out of a special type of aluminum which gives it the ability to safely absorb cold from frozen food in minutes without ruining it. But As always, use precautions when handling raw meat
Shipping:
        We don't think you should have to pay for us to ship your product, so we actually offer a free worldwide trackable shipping option for you to enjoy. Just one of the ways we like to show that we care.
For more information about our shipping policy, please visit this page.
Disclaimer:
        Sometimes, due to high demand, it may take 2-3 weeks for the item to arrive. So if you want to get it on a specific day, we recommend that you place your order 3 weeks in advance just in case and track your order with the tracking number we provide you with after you purchase from us.
The TrendsTopian guarantee:
        We truly appreciate and respect all of our customers, and for this reason we offer a 100% satisfaction guarantee.
        If you are not happy for whatever reason then please contact us via live chat or email us at support@trendstopia.com and we will give you a full refund.